Arizona's Best Synchronized Christmas Lights Experience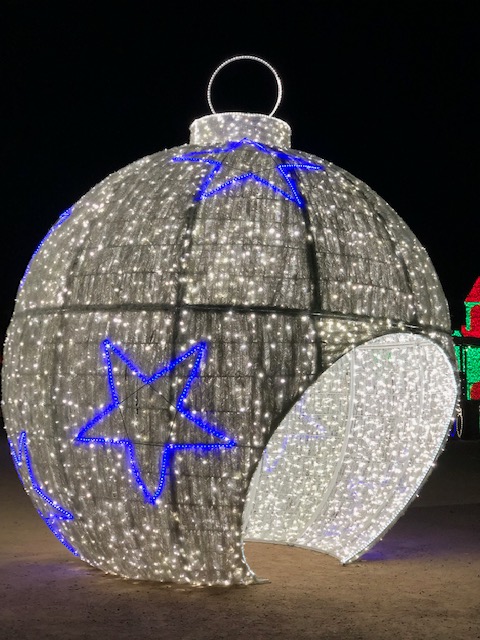 WHO: Vertuccio Farms

Arizona's Best Synchronized Christmas Lights Experience

WHAT: 3rd Annual Lights at the Farm

WHEN: November 14th through January 3rd

FREE SANTA PHOTOS: November 22nd, December 11th, 12th, 13th, 19-23rd

CLOSED: November 26th, December 24th, 25th and 31st

HOURS: Sunday-Thursday 5:30pm-10:00pm Friday-Saturday 5:30pm-10:30pm

PRICE ONLINE: $11 per person, 2 yrs of age and under are Free

PRICE AT THE GATE: $13 per person and ages 2 yrs and under free

PARKING: Always Free Parking

WHERE: 4011 S. Power Rd. Mesa, AZ 85212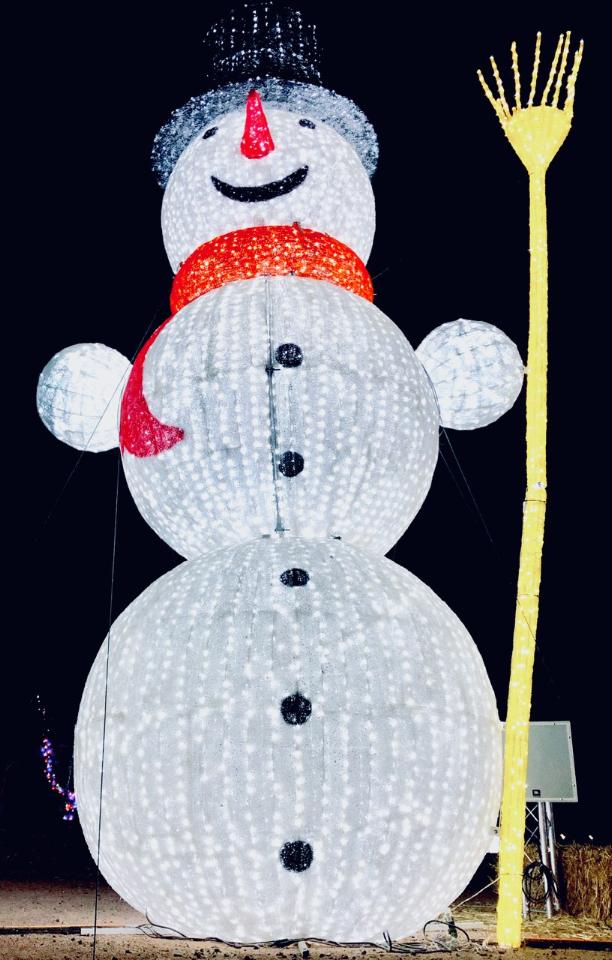 Make plans to stroll through Vertuccio Farms as part of your Christmas Holiday festivities to experience the must-see Lights at the FarmTM Holiday Lights Celebration. Vertuccio Farm's tradition of wholesome family fun continues this holiday season as we present over 2 million dazzling lights all of which are synchronized to a variety of Christmas classic songs. "We have a holiday light show that's simply unsurpassed in the Southwestern part of the United States and Santa makes a number of appearances at the farm for family photo oops prior to his big day. It's Christmas cheer, skating and millions of dazzling lights at the farm; our way to bring farm-style-fun to neighboring Arizona families," stated Vertuccio Farm's, CFO - Chief Farming Officer, Cono Vertuccio."

This immersive lighting experience is sure to bring joy to you and your family. Lights at the FarmTM, Arizona's biggest and best synchronized Christmas Light Show stretches over an easy to traverse 10 acres of Vertuccio Farms, providing a spectacular walk-through, interactive holiday journey.

LIGHTS AT THE FARM FESTIVAL FEATURES INCLUDE:

Take photos with Santa and write your Christmas Wish List (delivered by our elves).
Christmas Crafts Nights are held every Monday Night during Lights at the Farm.
Skate on our outdoor Holiday Skating Rink, (special packages that include skate
rentals and unlimited skating are available)
Immerse yourself and your family in our photo-ready Giant Glimmering Holiday Ornaments
Take the kids to see our Barnyard Animal Display all with Synchronized, Interactive Lights
Stroll through the different Holiday themed areas, and be sure to check out the visually amazing Tunnel of Lights attraction and our 30' tall Christmas Tree
Show your appreciation for our Military Heroes by writing a 'Thank You Letter' (we
will deliver to the troops)
Hot Cocoa and Coffee, Kettle Corn, Cake Pops and other delicious holiday treats are
always available. Discounts and Special Offers are accessible at:
https://vertucciofarms.com/special-offers/.
Be sure to bundle-up and join us as part of your Christmas Tradition by attending Lights at the Farm here at Vertuccio Farms – the best place to create Christmas memories.
Vertuccio Farms is located at 4011 S. Power Rd., Mesa, AZ 85212. For more information
about Vertuccio Farms visit www.vertucciofarms.com or call 480-650-6611.