Sunday was our last day in Mexico.  We packed up, checked out of the hotel, and said goodbye to the beach.  Being Sunday, we decided to go to church in Mexico.  It is something I highly recommend if you are the church-going type.  Just find out when and where your particular faith meets and show up.  It was nice to see how others of our faith worship in a different language.  They were so nice and welcoming, even sharing a snack with my little one to keep him entertained. 
After church, we headed back to the fish market to grab some vanilla and lunch. We ate at The Point on the patio overlooking the ocean. Again, delicious food with an amazing view. We watched the pelicans and seagulls soar over the coastline and dive in the water for fish. We didn't want to leave, but we had school and work the next day so we had to.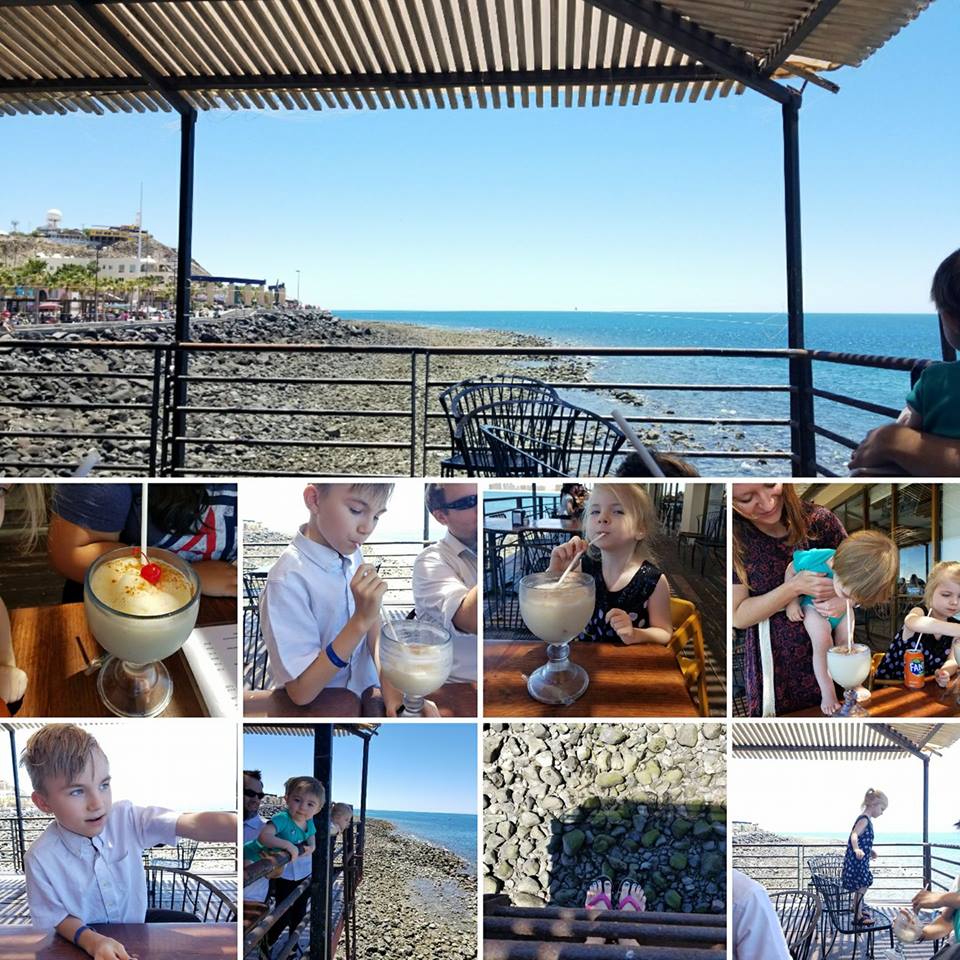 We had a wonderful time and can't wait to plan another trip back.  If you've been debating taking a trip down there I encourage you to just do it!  With summer break coming it is a perfect, affordable, close family vacation!  It's Macaroni Kid Approved!
Click HERE for the original post.


This trip was hosted by the Puerto Penasco Tourism & Convention Bureau and OH Partners.  Although they provided this amazing trip, all the thoughts shared are my own!