Do you like solving mysteries? Would your friends consider you a "Sherlock Holmes"?

Herberger Theater is holding a Sherlock Holmes Film Festival March 24 and 25th. Bring your detective skills and solve mysteries right along with the great detective.

Friday night, watch as 1916 cinema comes to life with the accompaniment of world renowned silent film composer Donald Sosin. They will be showing Sherlock Holmes, one of the earliest known films to feature the famous detective.

Saturday, come for 4 more Sherlock Holmes films being shown at different times throughout the day. See the schedule below for times. Learn more about the films at a question and answer session with one of the screenwriters and a Sherlock Holmes scholar.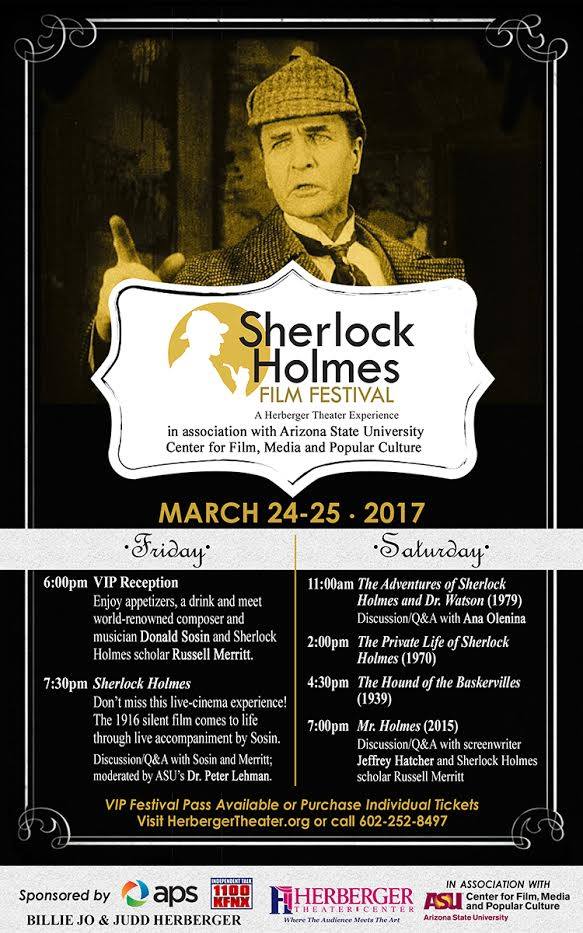 ​
Winner will be announced 3/21/17​