BrickPlayED is a new venture based in Queen Creek, AZ. We are a group of Lego enthusiasts, motivated by a four-year old's love of building. Our company aims to provide information, instruction, and inspiration for others interested in Lego. We will be offering workshops in the east valley (Queen Creek, Mesa, Gilbert, etc.) for children and adults.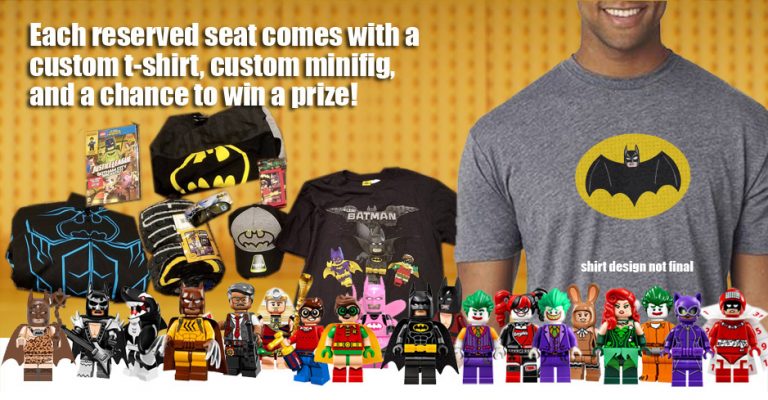 We're making our big debut with some help from our friends at Cinemavents on Saturday, February 11, 2017 at the B& B Theater in east Mesa with a special showing of the Lego Batman movie. This isn't just a movie—it's an event for Lego fans of all ages! Each ticket includes a reserved seat, custom minifigure, and entry into a drawing for Batman-themed prizes. Customized limited-edition shirts are also available with ticket purchase or at the event. A minifigure trading post will be set up before the movie, so bring a minifigure to trade. Drawings will also be held before the movie begins.
Buy tickets at Cinemavents and make sure you check out BrickPlayED and our Facebook page for more information the company.  You can get more information about the event HERE.  Seats are limited!!  Get yours today before they are all gone!